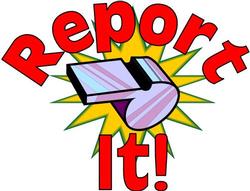 What to do if you are having problems with the new state teacher evaluation:
Report it! Tell us about your COMPASS experience!
This year, all teachers will be evaluated under a new program called COMPASS. It comprises 1) a value-added formula for teachers in tested/graded subjects, 2) student learning targets for all teachers, and 3) observations.
Teachers are understandably concerned about this new process. The Louisiana Federation of Teachers has filed suit to halt it. But until that lawsuit is settled, COMPASS will be a big part of your professional life.
LFT is committed to helping our members survive and thrive. We are prepared to offer advice and representation to members who have problems.
Please click here to Report It! and tell us about your COMPASS experience.
Download a flier with important information about the new teacher evaluation system: please click here.
---
Additional Resources